EXTENDED STAY IN

BANGALORE..
Over the years, Bangalore has evolved into a premier destination for members of the multinational workforce, families looking for a quality vacation, medical treatment and tourism.
Many of them have chosen Orangery Premium Residences as their preferred choice for short-term Accommodation as well as extended stay. Superbly furnished apartments at Orangery Spencer in Bangalore are professionally managed and offer a unique living experience which combines comfort, convenience, affordability and a strategic location.
ACCOMMODATION WHILE ON ASSIGNMENT

BANGALORE
Orangery Premium Residences is your home away from home. Whether it is transit Accommodation in Bangalore that you seek or corporate housing in Bangalore for your employees, Orangery Spencer combines the comforts of home with the charm of a luxury hotel in Bangalore that will tempt you to return again and again.
Orangery Spencer furnished suite is one of the best place to stay in Bangalore. Our one-bedroom and two-bedroom suite are great for small groups, guests with children and extended families looking for a managed living experience.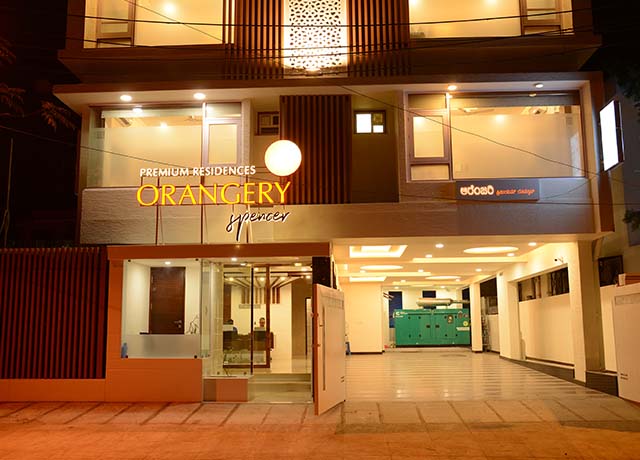 Amenities at Orangery Premium Residences include
Offering you a superior level of comfort and service, Orangery Premium Residences, Bangalore, is here to pamper you and offer you a memorable stay! Our seamless service and hospitality is commendable! So, hurry up and book your stay now!
Some of the facilities and services we offer you are: